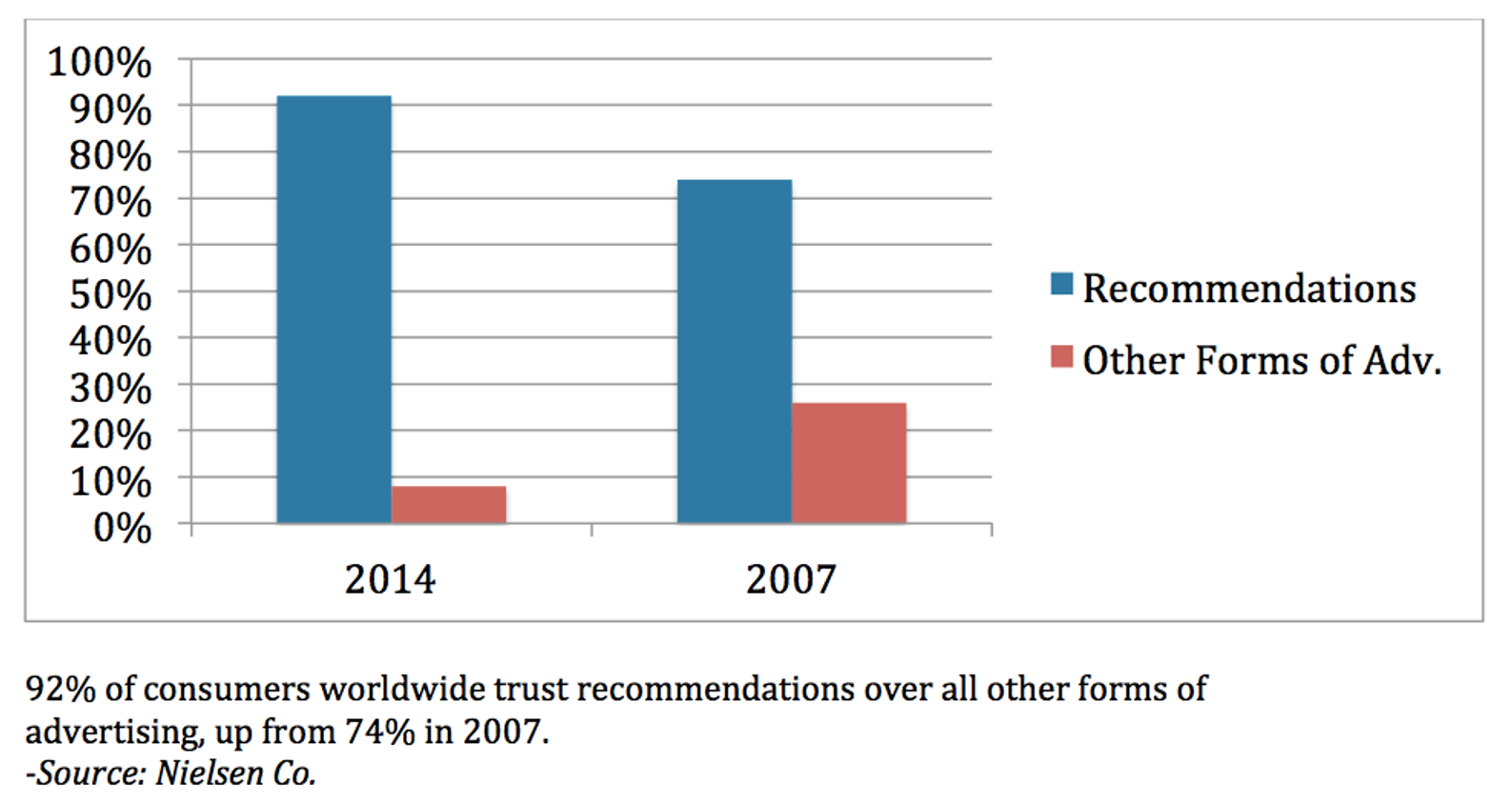 Business Development
1 minute read
9 years ago
Recommendations that Build Business

By: Laura Meherg
---
In its 2014 "Global Trust in Advertising" report, market research giant Nielson Company found that 92% of consumers worldwide trust recommendations over all other forms of advertising. That is up 18% since 2007. Based on Wicker Park Group's body of client feedback interviews from the same time period, it is likely that an even higher percentage of law firm clients hire law firms or lawyers based on personal recommendations and referrals.
When we ask in-house counsel and other law firm clients how they came to work with their favorite outside counsel, the response is almost always something like: "I asked my colleague, peer or other trusted outside counsel for a recommendation or referral." Some recent interviewees said:
"The best indicator of quality is a personal recommendation."
"When you are hiring litigation counsel, it's because a colleague has recommended them."
"The firm was highly recommended by another executive in my company."
"I had a personal experience with the attorney working on the opposite side in another deal."
In The Invisible Touch, Harry Beckwith says, "Satisfied clients do not help your business, and Very Satisfied clients help only a little. You want surprised and delighted customers…who will not simply offer nice references, but volunteer them." Are your clients surprised and delighted? If not, think about what additional service you can provide to cause such a reaction. Be clear on your clients' expectations for you as outside counsel and then surpass those expectations at every opportunity. You are not just keeping one client very happy—you are likely earning high praise as well as new business.
---