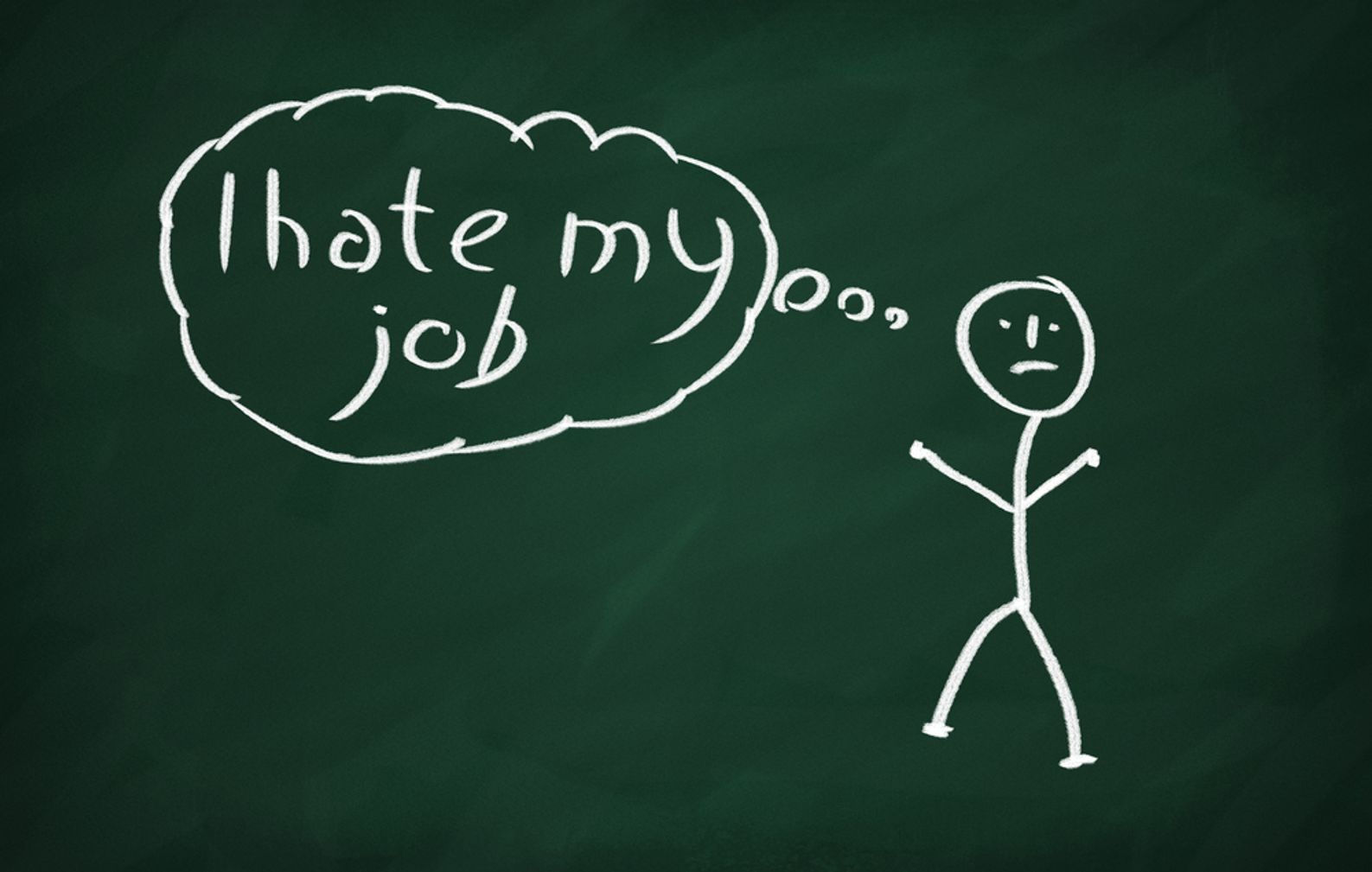 Client Feedback, Service & Teams
3 minute read
8 years ago
Stop Telling Your Clients You Hate Your Firm

By: Nathaniel Slavin
---
When lawyers are unhappy at their firm, they have a nasty habit of telling their clients. And the clients take notice.
In a recent column for The American Lawyer, The Careerist columnist Vivia Chen cites a Harvard Business Review article as context and support for her position that the benefit of the quest for workplace happiness is overstated.
The thesis of the research is that happiness boosts productivity. Having run a business (coincidentally a publishing company now owned by The American Lawyer's parent company), I could quibble with the relative correlation of having a happy workforce and productivity. But I won't.
Instead, I will argue with the notion that happiness and the correlation to productivity matters in the law firm universe.
Lawyers don't need to be happier to be more productive. Most clients say lawyers' motivation for productivity is so directly tied to compensation (the hourly bill) that they are over-productive: They are inefficient, ignore client direction and broaden work to the financial detriment of the client's budget, erode trust and fail to become trusted advisors.
But the happiness of lawyers at firms should be a focus for firm leadership — just not for the sake of productivity. The real reason: Unhappy lawyers tell their clients they are unhappy at their firm, and that is beyond bad form. It jeopardizes the relationship.
During the course of my daily interviews with in-house counsel and executives, I spend the majority of the time time talking about the positive relationship, what they value from their firms and the challenges they face as in-house counsel. But far too often, I hear the client-lawyer relationship is eroded by the lawyer's negative talk about the firm. According to many of the in-house counsel, it does reputational damage.
When lawyers are in the trenches working on a deal or tackling litigation, they spend a tremendous amount of time together. When the days are long and the work is stressful, the truth comes out. Associates talk about what it is "really" like to work at the firm. And partners gossip about one another. Letting off steam is fine, but these subtle comments reinforce what many clients who "escaped" law firm life still strongly believe, that life in a law firm is a relentlessly brutal hamster wheel of an existence devoid of rewards beyond the financial and leaving little time to enjoy the fruits of labor.
Just yesterday, I was speaking with a partner at a firm while he was on vacation. After I apologized for interrupting his free time, he responded by saying, "Don't worry, I have three more calls today after this one."
As much as the unhappy work environment reinforces the negative stereotypes about law firms and law firm life, the opposite is equally true. In some client conversations, the client talks about the firm's "energy" and "positivity" and says, "It seems like a great place to work. That's one of the reasons we like working with them so much." Those clients are genuinely motivated to send more work to that firm. And that is what every firm wants: a loyal client motivated to keep sending work and incentivized to find more ways to work with the firm.
As every lawyer knows, a happy client is a loyal client. What many leaders fail to realize, however, is that a happy client usually requires a happy lawyer.
This post originally appeared on Bloomberg BNA's Big Law Business website on August 21. 
---