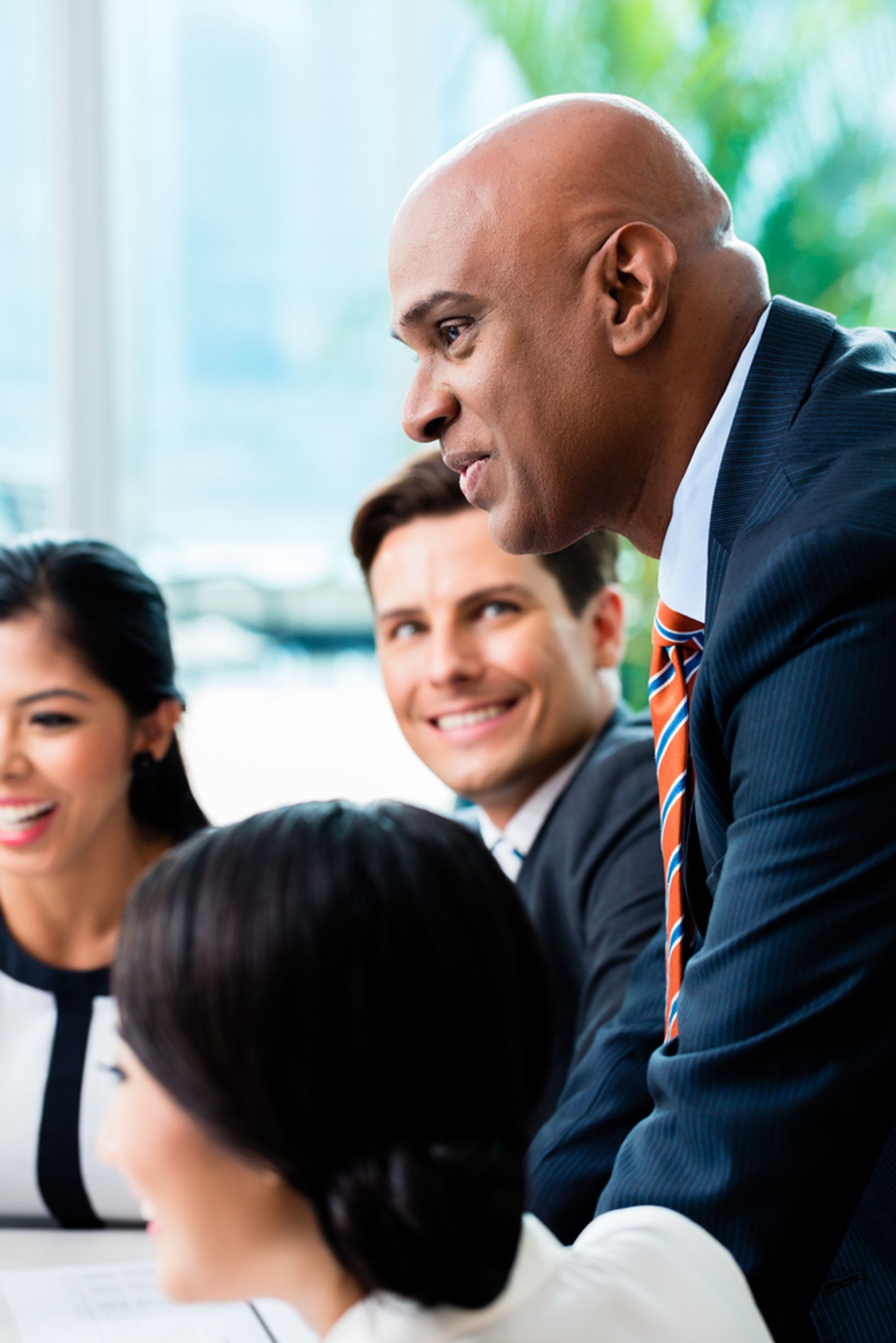 Training and Workshops
3 minute read
6 years ago
Interpersonal Skills Training Enhances Career Success

By: Kevin McMurdo
---
This content has been archived. It may no longer be relevant
Last week, I taught a public speaking class to a group of five first-year associates at a mid-sized law firm. All of the associates were fast approaching—or initially enjoying—their 30s. They were smart, energetic and happy to be in a reputable firm with a good-paying position to help defray law school debt. As we reflected on the class, the firm's Professional Development Attorney and I agreed on a number of points that seem particularly relevant these days.
We wondered why so many firms put serious attention to teaching their lawyers how to write but devote little or no resources to interpersonal skills training. True, lawyers spend a significantly larger percentage of their time writing. And document drafting is critical to the success of any lawyer. But why are firms reluctant to invest more to help their lawyers with oral communications and related interpersonal skills? Can you think of a lawyer who, at least sometimes in his/her career, wouldn't be asked to present to a group? Attend a conference? Meet with a prospect over lunch? I can't. If, as studies suggest, clients choose lawyers based on both perceived legal acumen and interpersonal "fit," why not invest in these fundamental business development skills as well?
Larry Richard, a leading expert on the psychology of lawyer behavior, noted in his 2002 seminal article Herding Cats: The Lawyer Personality Revealed:
"Almost every law firm has standards of intellectual rigor which can be seen in their hiring processes and in the adulation paid to intellectually superior lawyers. Yet it's hard to find a law firm that pays equal attention to the importance of relationships … or in any way measures one's people skills. The excellent lawyers in our study had an average Sociability score of only 12.8%, compared to an average of 50% for the general public. Low Sociability scores have broad implications for many aspects of law firm management—mentoring, teamwork, practice group leadership, client retention, support staff turnover, and rainmaking. In our study, rainmakers scored nearly three and a half times higher on Sociability than the service partners!"
Indeed, every attorney needs to:
Understand communication styles and how they influence business and client relationships;
Know how to use active listening techniques to avoid selling capabilities before uncovering prospect needs; and
Be able to speak to—and lead—groups from the conference room and the auditorium.
The rise in the number of Professional Development Directors in law firms reflects an awareness of the importance of softer skills to individual and firm success. As we wrapped up our debrief last week, the Professional Development Attorney and I agreed that all interpersonal skills programs should include four important components:
Incorporate a communications inventory into all programs. I-Speak Your Language® and the DiSC Personality Test® are two of the more popular tests that help lawyers understand communication styles and their application to client relationships and business development opportunities.
Include interactive exercises or games that focus on relevant content. Active listening classes give lawyers the chance to practice (1) gathering client feedback, (2) pursuing business development opportunities, (3) learning about practice or industry group capabilities and (4) exploring teamwork challenges. Public speak classes should be limited in number (<10) and require each participant to prepare and present to the group.
Enlist the support and participation of opinion leaders within the firm. Their endorsement is critical to removing the "touchy-feely" stigma that often adheres initially to interpersonal skills training.
Finally, follow up with participants to assess the value of each program. Be open to modifying and adapting suggested changes. My association with the Wicker Park Group is a constant reminder of the importance of feedback.
In a law firm world seemingly obsessed with AI (artificial intelligence), let's not forget the importance of HI (human interaction)  to successful relations with colleagues and clients.
---