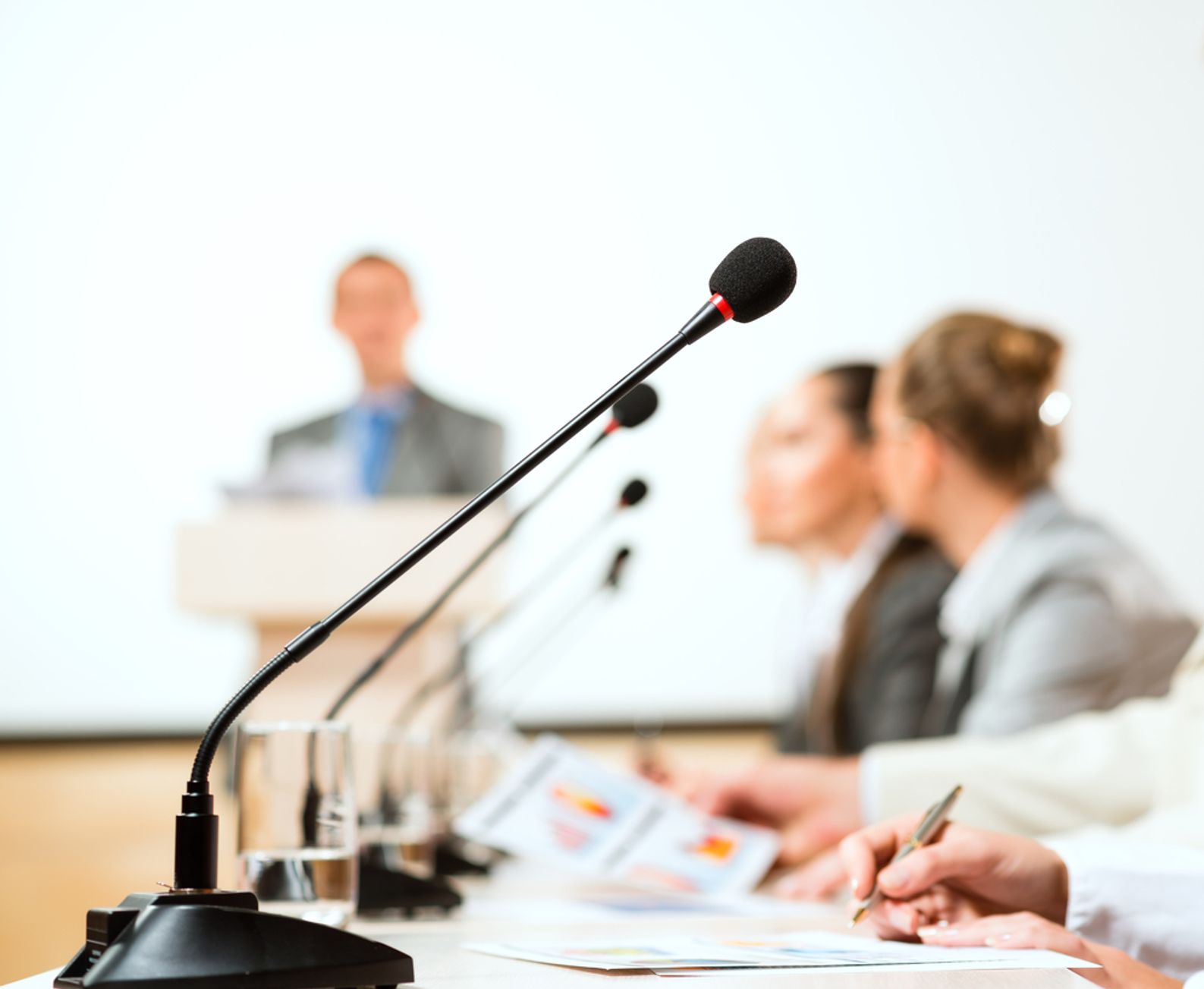 Business Development
4 minute read
5 years ago
Six Strategies Before You Moderate a Panel

By: Nathaniel Slavin
---
Last week, I had the pleasure of conducting a workshop at a law firm on how to moderate a panel. It's an unusual topic but one that comes up over and over again at firms. Too often, partners and associates are tasked with speaking at industry conferences—as stand-alone presenters, on panels and leading panels.
In our work with law firms on business development and professional development, we spend significant time working with firms on communications skills. Those take the form of having meaningful client conversations, learning about the client's needs, understanding the business, managing expectations and, of course, pitching for business. And in our work with our clients beyond client feedback, we coach our lawyer clients to put themselves out in the marketplace as thought leaders.
Often when we are doing client interviews and we ask how the firm selects outside counsel, the client says he/she heard outside counsel speak at a conference and it was memorable. Then, some years later when there was a related need, the client remembered liking the content of the presentation and, more importantly, the way the lawyer comported himself or herself.
We often find lawyers tasked with being on a panel focus on the content but not the presentation skills required. Having moderated way more panels than I can recall for more than twenty years in all sorts of forums, here are some best practices and tips for a successful panel:
Prepare the panelists. In prepping for a panel, don't just focus on the law. Ask each panelist in advance what they are passionate about and have that be the very first question for the panelists. Their enthusiasm will come through, and it sets the panelists up for success.
Make them look good. There are many important roles of a panel moderator, but the number-one role is making the panelists look good. There are many ways to do this, but one is never surprising the panelists by asking a question without giving subtle and direct verbal clues to what you are going to ask next. There are few things worse than surprising panelists with a question they don't expect or aren't prepared to answer.

Transition.

 The role of a panelist, whether at a retreat, industry conference or somewhere else, is to keep the conversation going and transition from one topic to the other. Use language that acknowledges what was said and connect that to the next related topic.
Recap and offer takeaways. It is also critical to synthesize in real time what was just said, distilling the single point or points into something the audience can remember. Most mornings, I listen to The New York Times podcast, "The Daily," and the host of the podcast always does a quick synthesis of what was just said by the interview subject. It demonstrates active listening and is helpful to an audience who may not be as familiar with the topic.
Be a panelist and a moderator. Sometimes moderators fail to take advantage of the opportunity to also be a participant. You have been asked to moderate a panel, to lead a panel, because you are qualified and experienced. When you are recapping and identifying key things for the audience, relate it to your own experiences and ideas. Repetition here is a good thing.
Keep things moving. An entire panel may only last an hour, and after introductions and initial comments, the panel may be halfway over. Keeping in mind Q&A, there isn't a lot of time. So don't over plan but do have optional questions in case things move more quickly. Be prepared to adapt.
And, as a bonus, here are three things not to do:
Don't turn a panel into a Q&A where the same question is asked over and over again of each panelist. That creates the "I agree with what she said" answer.
Don't interrupt and don't lose track of time. Give everyone an opportunity to shine.
Don't have an overly ambitious list of questions. In an hour with three panelists, in reality each panelist will have 10-15 minutes in total speaking time. Set that expectation early by going back to step one: Prepare the panelist.
Moderating as well as participating in a panel is both a great opportunity and a risky proposition. While many clients recall a great piece of sage advice, remember a unique perspective or gain a deeper understanding of someone's experience, the opposite can happen too. Don't be that moderator remembered as someone who couldn't keep the conversation interesting or make worthwhile insights. You're making a lasting impression on potential clients, and you don't want them wondering, "How could I ever work with them?"
---