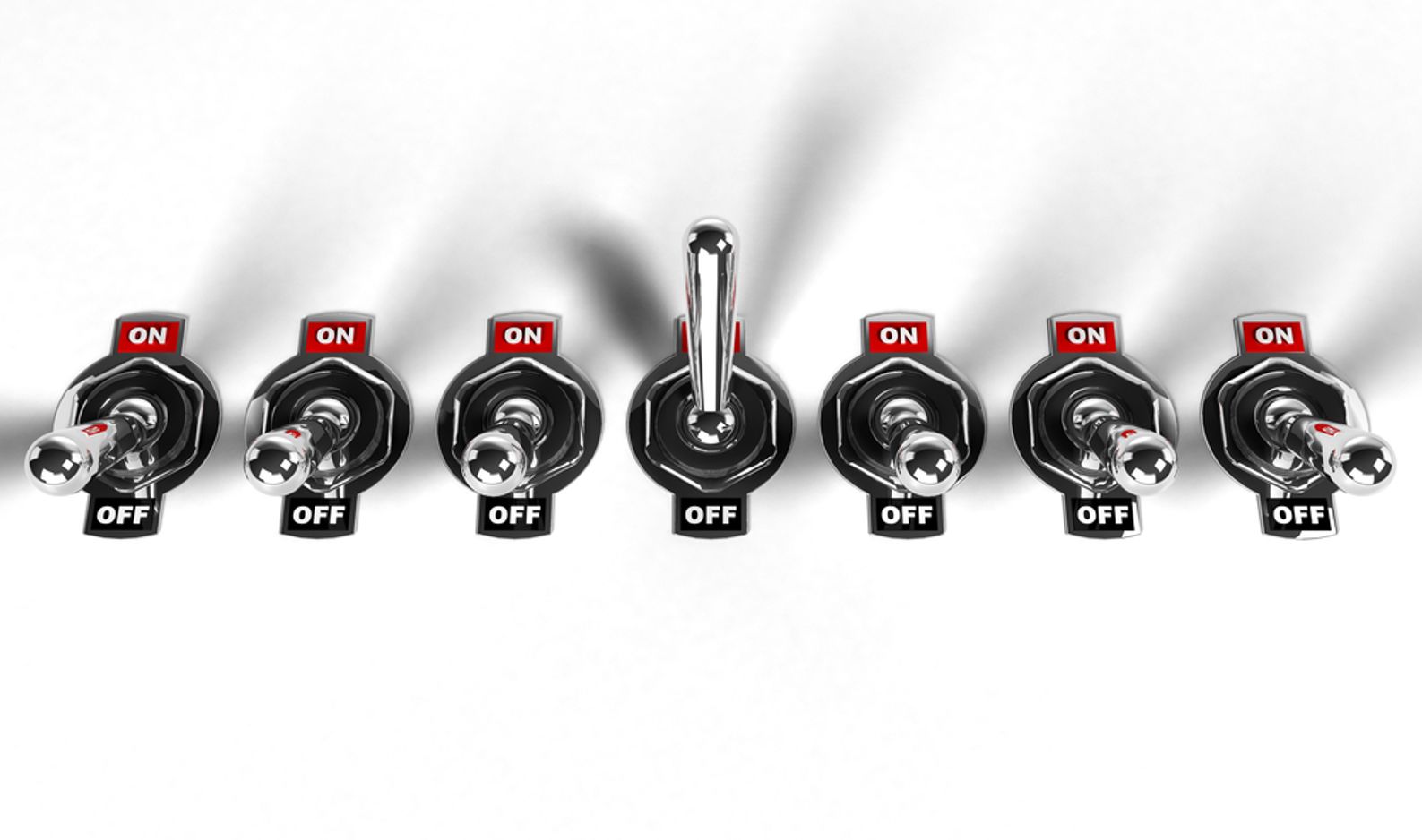 Business Development
3 minute read
7 years ago
"Switch" On Business Development Skills With Associates

By: Kevin McMurdo
---
This content has been archived. It may no longer be relevant
Many years ago, one of my prior firms looked to hire its first business development "lead generator." The candidate we selected had graduated from law school and served as a client of the firm. He had an impressive network of contacts and understood his role—linking potential clients with attorneys at the firm. To avoid potential fee splitting concerns and to give him a chance to learn about the firm, his bonus calculation was based on completing what we called "toggle switch" actions. Simply by completing the requested actions (i.e., conduct face-to-face meetings with a set number of partners, travel to and make a presentation to specific offices, arrange a minimum number of prospect-lawyer meeting), he would be entitled to a set bonus.
A few weeks ago, while congratulating a young attorney on his promotion to partner, I asked him, "What's your secret?" With a wry grin, he pulled from his briefcase a dog-eared marketing plan of 4-5 pages covered with names and notes. He had a plan, and he had worked his plan.
I was reminded of both stories recently while reading an article by Aebra Coe published last month in Law 360: "The Skill Associates Need Today They Didn't 10 Years Ago." The article shared two examples that linked associate bonuses with actions to promote good business development habits. For example, the article says that Quinn Emanuel now requires associates to produce a marketing plan prior to receiving a bonus, something our young partner would heartily endorse. Jones Day, according to the article, included "contributions to client generation or expansion" as one criteria for bonus consideration.
While I would vote for a clearer definition of "contributions," rewarding toggle switch actions that promote business development makes A LOT of sense for everyone involved.
Today, associates are well aware of the important link between business development acumen and career success. In like manner, firms expect their associates—in addition to learning legal skills—to develop their business development skills much earlier than, say, 10 years ago.
If your firm has yet to do so, consider incorporating a few toggle switch actions into the associate compensation formula. Sample toggle switch actions might include:
Attend [ # ] business development brown bag training sessions.
Schedule and attend [ # ] client meetings at their places of business.
Meet formally with [ # ] partners to learn their business development "MO." Use the meetings to learn different ways to attract and retain clients.
Develop a defined practice or industry niche with your practice group leader. Agree together on specific activities to be completed during the year.
Serve as the "clearinghouse of information" for a client team or industry group. Define specific clearinghouse activities with the team leader.
Attend [ # ] networking events or targeted conferences.
Complete a marketing plan.
Read "The Ultimate Law Firm Associate's Marketing Checklist" by Ross Fishman.
If you conduct a brainstorming session at your firm, you will likely add other toggle switch criteria for firm leaders to consider.
Last week, I was helping a young partner prepare a pitch asking firm management to support a new industry initiative. A key selling point was the inclusion of nine young associates with little or no business development experience in the effort. The partner worried that the associates were likely to leave the firm if they were not given the opportunity to improve their skills and acumen.
Said the partner, "Involving associates in business development is a great way to protect and retain good associates."
What better investment, indeed?
---