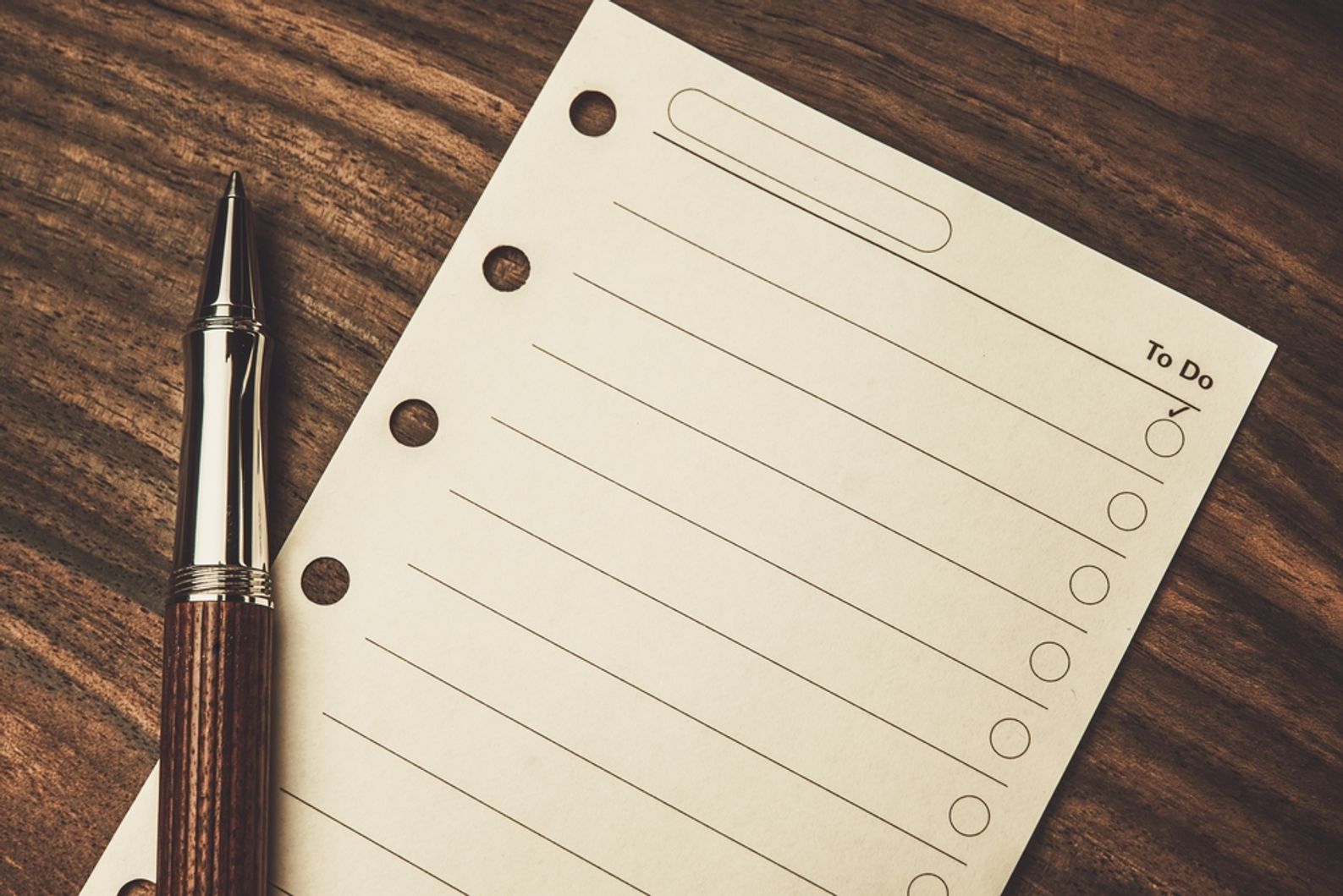 Client Feedback, Service & Teams
4 minute read
4 years ago
A Client Relationship To-Do List in the New Year

By: Nathaniel Slavin
---
Wicker Park Group periodically revisits some of our more popular blog posts. This one, from January 2019, was one of the most-read posts last year. 
This is not intended to be a post about traditional New Year's resolutions but is a post on some things every lawyer interested in client service should think about and act on now.
One of the most frequent topics to come out of both client feedback interviews and our work with individual lawyers and client teams on client service and business development is personnel changes. This covers both classic succession planning when a lawyer at a firm retires as well as the inevitable changes that occur when an attorney leaves a position for any number of reasons. Those departures tend to be less predictable and create the greatest potential for negative outcomes.
Succession at Retirement
It is true that often law firms do a bad job of succession planning. Many partners don't want to hand over their clients to someone else at the firm until they are walking out the door. And the cold, hard truth is clients are aware of this and often don't know how to address it. One of the firms we work with has a policy to begin transitioning partner relationships at the age of 55. It was hard at first, but now it is part of the culture and is rarely questioned. This has to be top-down from leadership and has to be consistent across the firm and all practice areas. And if it's not offered, clients should proactively plan an annual relationship review to talk about the team and provide feedback.
Succession Planning To-Dos:
Law firms should develop and enforce succession planning and have a clear protocol for transitioning relationships. Most importantly, engage the client early in the process and let the client have a voice. Transparency matters.
Schedule regular (annual) meetings to talk about the team and proactively discuss who the client enjoys working with now and who the client wants to work with in the future.
Other Transitions
There are many other times of change on both sides: law firm mergers, client mergers, lateral movement, client promotions, etc. Whenever there are new people in the relationship from either side, put in place a plan to guarantee successful transitions.
To-Dos for Other Personnel Changes:
Track personnel movements at clients and share information with all the lawyers working on client matters, both currently and in the past couple of years. Add new contacts to firm newsletter and distribution lists.
Reach out to new contacts, talk about the history and find out preferences and areas of focus. Ask if they want to get together and talk.
Do not project previous client contacts' styles onto new clients. If the GC leaves, is the successor the same person with the same habits and approaches to managing the legal function? Obviously not, so don't treat that successor the same.
Track the work done for clients so it is easy to generate client-friendly summary reports. When there is someone new to the relationship, a client-friendly overview of the firm's projects can be easily reviewed.
Know how the firm adds value to the client relationship and be prepared to discuss.
When a partner leaves, reach out to the client and have a conversation. Be direct and discuss whether the client wants to move the work. If so, give the client permission to move the work and thank the client for the history of the relationship. And talk about other needs that the departing partner may not serve. This has to be done by someone in the relationship that is already respected or by someone in leadership already familiar with the client.
When a client leaves, stay in touch. I recently did a client interview where one of the senior in-house counsel left a firm to become a general counsel at a new company in an area where the firm could clearly help. After four months, no one from the firm had reached out to her. There was some finger-pointing as to why, but mostly those were just excuses.
These suggestions are just a starting point and are not calendar specific. But in our decades of talking to clients and working with firms, managing people transitions remains one of the greatest struggles for both law firms and clients. Be proactive and start the New Year with a commitment to struggle just a little bit less.
---